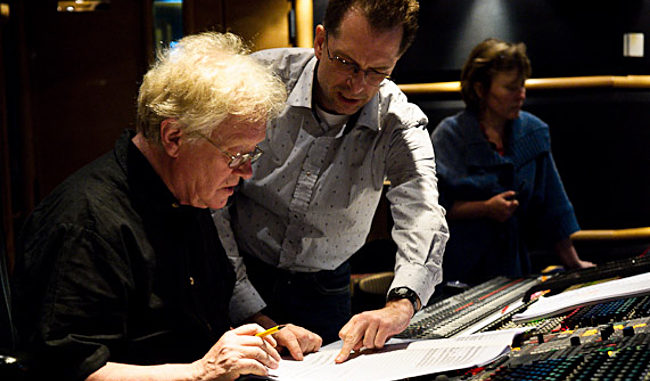 von Andreas Süess
Mit Agatha Christie's Poirot verbindet Christopher Gunning 41 Episoden und ein wunderbares Hauptthema, das bei den Zuschauern einst den "Kopf aus dem Kühlschrank und hopp vor das TV-Gerät" Effekt auslöste.
Christopher Gunning wurde 1944 in Cheltenham, England, geboren. Er studierte unter Edmund Rubbra und Richard Rodney Bennet an der Guildhall School of Music. Eigentlich wollte er vor allem "ernsthafte" Musik schreiben, fand sich aber alsbald in der Medienwelt wieder und komponierte für Werbung, TV und Film. In seiner mehr als 40 Jahre umspannenden Karriere als Komponist entstanden Scores zu Filmen wie La vie an rose, Under Suspicion, Firelight, When the Whales Came sowie zu Mini Series, Dokus und TV-Filmen wie Agatha Christie's Poirot, The Big Battalions, Wild Africa. Für La vie en rose erhielt er den BAFTA Award, ausserdem wurde Gunning mehrmals für den Ivor Novello Award nominiert. Nebst seinen Filmmusiken schrieb Gunning 7 Sinfonien und diverse Konzertstücke. Näheres ist auf Christopher Gunnings Homepage zu finden.
Aus Anlass der kürzlich erschienenen CD Agatha Christie's Poirot (zur Rezension) hat Andi Süess einige Fragen zusammengestellt.
? You have composed concert music, film and TV-scores, commercials and you arranged for various artists. Did you choose this variety in your work on purpose or did it happen more by coincidence?
Christopher Gunning: Some projects have happened by chance, others have been planned. In the beginning I desperately needed to earn a living, so I made a determined effort to see creative directors and producers at advertising agencies with a view to getting TV commercials to do. As it happened, my timing was spot-on because there was a need for young, fresh blood in an industry that had started in the 50's and was now beginning to feel tired. Before long I was being telephoned a lot for commercials and at one stage was doing 2,3, and more every week. I also became quite popular as an arranger for pop artists; some were not so hot, but eventually I provided the backings for people like Shirley Bassey, Cilla Black, Colin Blunstone, and the fantastic Mel Torme. Gradually I was able to move myself into writing music for TV dramas and one or two films; this I enjoyed especially because it had always been my ambition to write film scores. The symphonies and concertos had to wait a little longer; as a boy I had imagined that I would eventually spend my life composing large-scale "serious" works, but it was many, many years before I could set aside the time necessary to tackle big projects such as these.
? You do compose a lot for television. Do you think you have more room for expansion and develpoment as opposed to movies, where for years now there has been a certain sameness that doesn't leave a lot of room, especially thematically?

Television has not been altogether my choice. I don't prefer working in TV to the movies – rather the opposite is true. However I have been offered some of the very best dramas made by British Television, and movie directors have been slower to come to me. I don't know why that is. In television I am particularly proud of Poirot, Cold Lazarus, The Big Battalionsand Rebecca – although there have been other productions I've enjoyed too. All those gave me a chance to create quite big orchestrally based scores, with room for thematic development; I enjoy working with themes, and have often constructed scores around a few central melodies, usually attached to characters or dramatic threads. In films I suppose my favourite must be La Vie en Rose, which was a great pleasure to work on. We had two brilliant producers, the director, Olivier Dahan, was given his head, and of course the central performance by Marion Cotillard was extraordinary.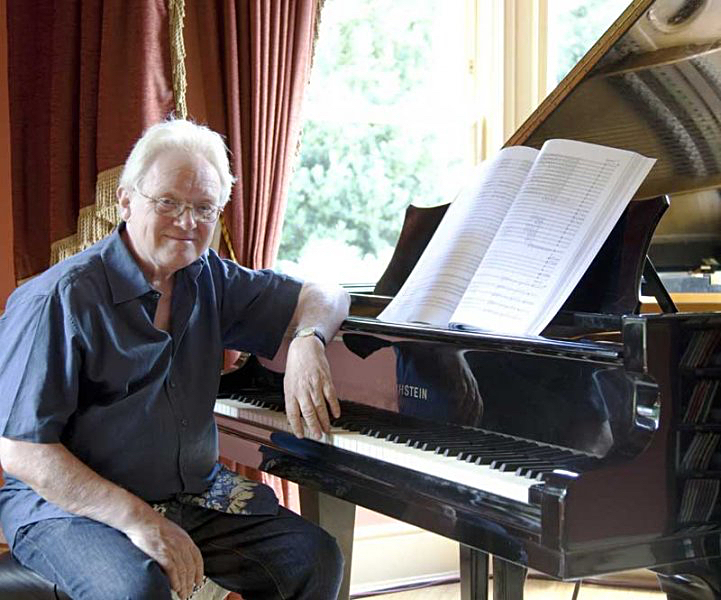 ? A special place in your oeuvre holds Agatha Chrstie's Poirot. How did you get to scoring on that series with its brilliant main theme?

The producer, Brian Eastman, asked me. I had already worked with Brian on Porterhouse Blue and indeed I carried on working with Brian after Poirot. I wrote four main themes from which Brian chose the one you hear on your TV.
? To be part of a series for such a long time for sure is a blessing, but can it be wearing too? How easy is it to find inspiration over and over again?
When a series of Poirot was in production I would have to write a new score every 10 days or so, and the pressure was considerable sometimes. In all I worked on some 40 episodes spread over more than 10 years. I don't remember finding it difficult to come up with new ideas for the various films, and I enjoyed devising ways of varying the Poirot theme. But inevitably it was tiring work sometimes, and I was always happy to have a holiday after a series was finished!
? With all the different directors coming in, how much influence did they have on the music for a certain episode?

Frankly, not much. That was because Brian Eastman always oversaw the music and post production in general so it was he I worked with principally. Nevertheless, some directors had ideas of their own, and I would certainly listen to them and by and large the processes worked extremely well.
? How has your approach on Poirot changed, especially regarding the main character of Poirot?

There was a big change in 2004. Brian was no longer the producer, so I worked with the new directors and the producer, Margaret Mitchell. I enjoyed the four bigger films we did together very much, but I was told that the producers no longer wished to hear the Poirot theme. I must say I never understood the philosophy behind that move, but I had no alternative other than to comply with it. Actually I managed to creep it in occasionally, but heavily disguised so they probably didn't notice it!
? You backed out of Poirot in 2004. Was it your decision or did the producers suddenly change their minds musically?

I was approached to do a new series in 2005, but I had been diagnosed with a potentially fatal heart condition, so I felt it best to pass on it. After that I was never asked again, although I made it clear that I had fully recovered and would be happy to work on all or some of the remaining films. To be honest I haven't really liked the Poirot scores that have been done since, so I sometimes feel disappointed and even cross that the producers never came back.
? Do you have a favorite in your oeuvre of TV and film scores that holds a special place in your heart? And is there a dream project you'd like to be part of, maybe in a genre you haven't worked on before?

My favourite score of all is Cold Lazarus, because it offered such huge scope. I had the London Symphony Orchestra for 8 recording sessions and was encouraged to compose a really BIG score! I loved working on it with Renny Rye and Kennith Trodd, and wrote 90 minutes of music in about a month. That was a tough schedule, but I was on cloud nine while writing it and it was an absolute joy. After that I would choose "La Vie en Rose," as I have already explained. Under Suspicion with Liam Neeson and Laura San Giocomo was another favourite. I've also enjoyed working on some wildlife films – Wild Africa and Hokkaido – Garden of the Gods I would single out. A very underestimated series was The Big Battalions, which I think contains some of my best TV music. From an earlier period, there's Yorkshire Glory, which is an hour-long work in 5 sections to which a film was made featuring the magnificent scenery of Yorkshire. We had the Royal Liverpool Philharmonic Orchestra for this, with Vernon Handley conducting. I am very fond of this.
Is there a project I dream of working on? I'd still like to do a romantic or period drama, but really and truly the time has come to focus on my classical work now.
? In the booklet of the superb Poirot-CD I have read about a recording of your 5th Symphony for Discovery. I'm looking forward to this. Will there be other TV and film score releases as well? And what are you working on right now?
I am happy to say that my 5th Symphony has received some very good reviews, as has the disk of my concertos for Guitar, Clarinet and Flute. I think these two disks show off my classical work quite well, but of course I am now longing to record Symphonies 6 and 7. No 7 is perhaps my best work to date. I have also composed a violin concerto and a cello concerto and would like to see recordings of these. At the moment I am working on a piece for the London Piano Trio, and a concert piece for the Band of the Royal Marines. After that – well maybe Symphony no 8????
Andi, 13.10.2013